CAINE Blackhole 5.0 released 17/01/2014
CHANGELOG CAINE 5.0 "Blackhole"
Kernel 3.8.0-35
Based on Ubuntu 12.04.3 64BIT - UEFI/SECURE BOOT Ready!
Caine 5.0 on pendrive can boot on Uefi/Uefi+secure boot/Legacy Bios/Bios.
Caine 5.0 on DVD can boot on Legacy Bios/Bios.
SystemBack is the new installer.
Caine has a new logo, thanks to Mr. Nino Salvati.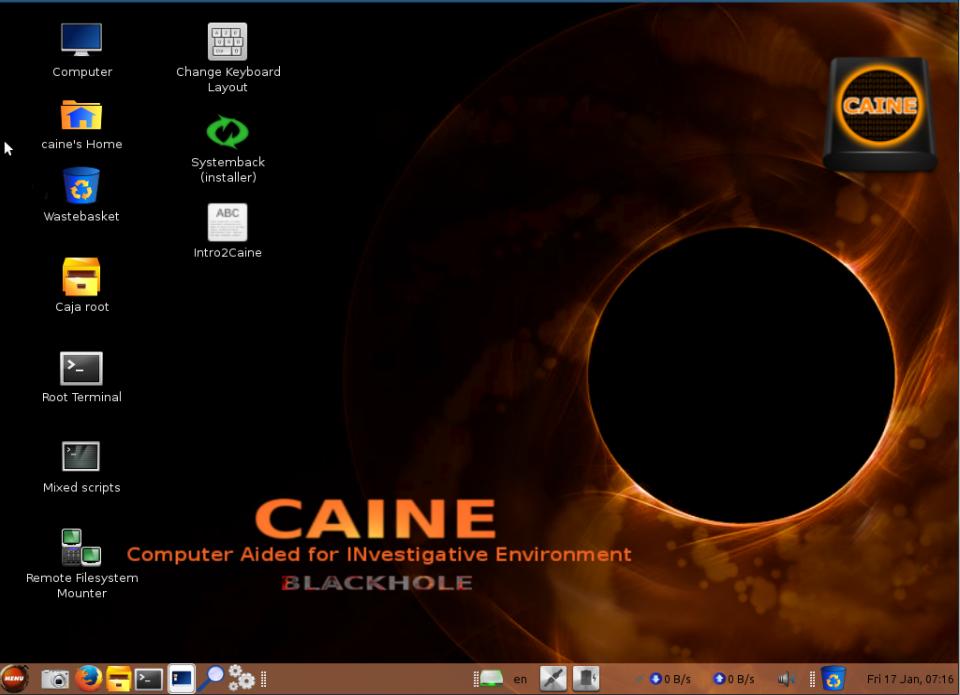 27/Sep/2013 08:30 Filed in:
News
CAINE LittleStar 2.0 released 30/10/2013
Changelog:
resolv.conf fixed
boot-repair and grub-customizer added
Broadcom Corporation BCM4313 wireless card drivers added

CAINE LittleStar is a parallel project to the official CAINE distro, it is a lighter version of CAINE based on Ubuntu 13.04 64 BIT, only to have a CAINE 64 bit version.
It can be useful for installing on 64 bit machines and it is taylored expecially for the acquisition (forensic copy) of devices. Download
HERE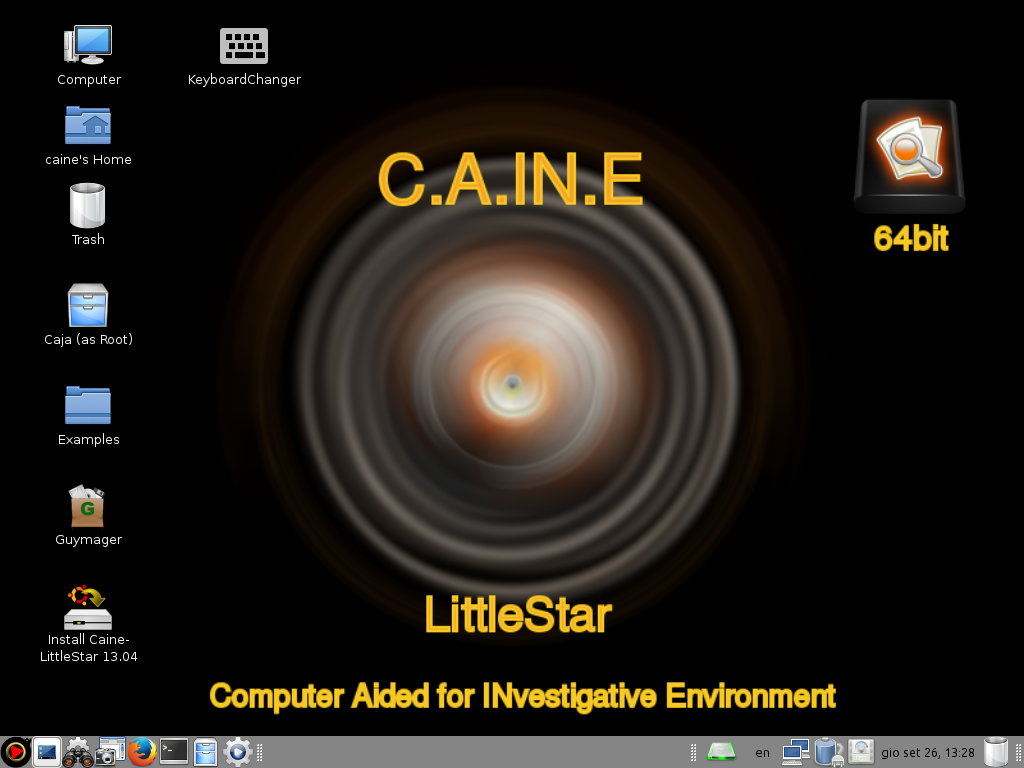 18/Mar/2013 08:30 Filed in:
News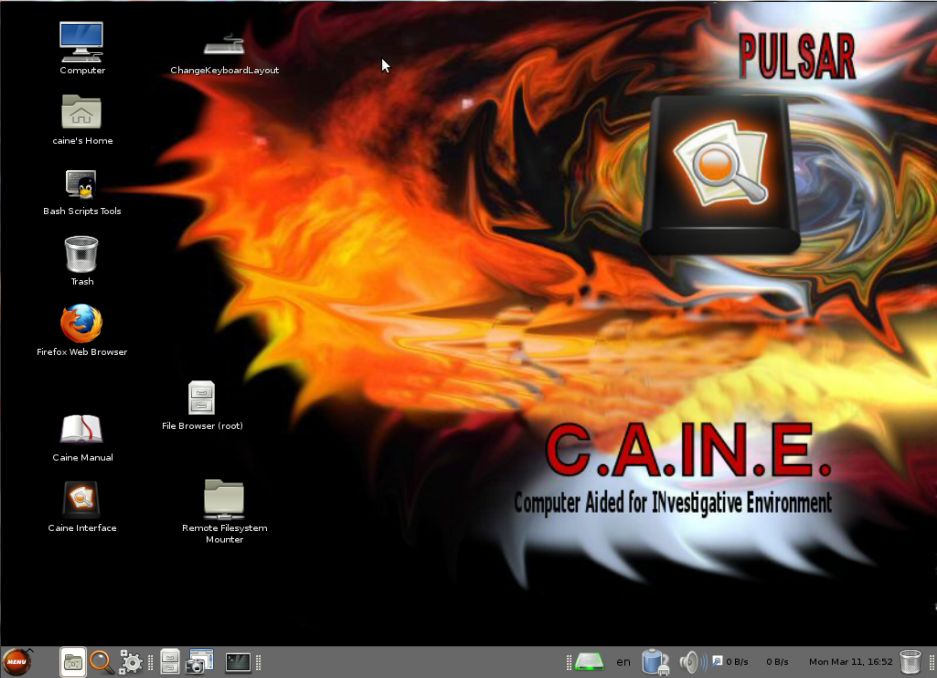 05/Feb/2013 08:30 Filed in:
News